Media Content
We have several media options for news articles, press releases and website links. Please look through the above tabs and choose what fits you best. If you would like something more specific, or changed in any way, please don't hesitate to let our webmaster know. We also offer several discounts to local businesses including hotels, resorts, and home owner's associations. If you would like your guests to receive a discount on our services, please contact us
---
Static Banners
---
150 x 250 - Dolphin Cruises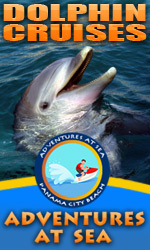 ---
500 x 100 - Waiting for You
---
503 x 79 - Splash into Adventures at Sea

---
468 x 60 - Enjoy Parasailing & Boat Rentals

---
200 x 125 - Splash into Adventures at Sea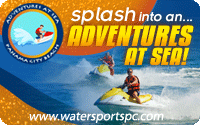 ---
400 x 100 - Jet skis and Sailboats

---
---
Animated Banners
---
Animated .gif- 140 x 350
---
Animated .gif- 150 x 200
---
---
Flash Banners
---
Flash - 500 x 100 (iframe)
---
Flash - 500 x 100 (source code)
---
---
Maps of Adventures at Sea and Shell Island
---
250 x 250
View in a larger map
---
350 x 350
View in a larger map
---
350 x 350
View in a larger map
---
---
Logos
---
---

---

---
---

---

---

---

---

---

---
---
---
Text Media
---
Text about Adventures at Sea
Want to enjoy your vacation? Adventures at Sea is the largest provider of Panama City Beach tours and rentals. Experience attractinons like pontoon boat rentals, parasailing rides, jet Ski rentals and other fun things to do in Panama City Beach!
---
Text about Shell Island
Want to swim with dolphins and go snorkeling? Then let the tour guides at Adventures at Sea take you for a tour that your family will never forget to the famous Shell Island in Panama City Beach! Rather go fishing? Then load the family up and take a boat rental to explore Shell Island and the rest of the Bay area for the entire day!
---